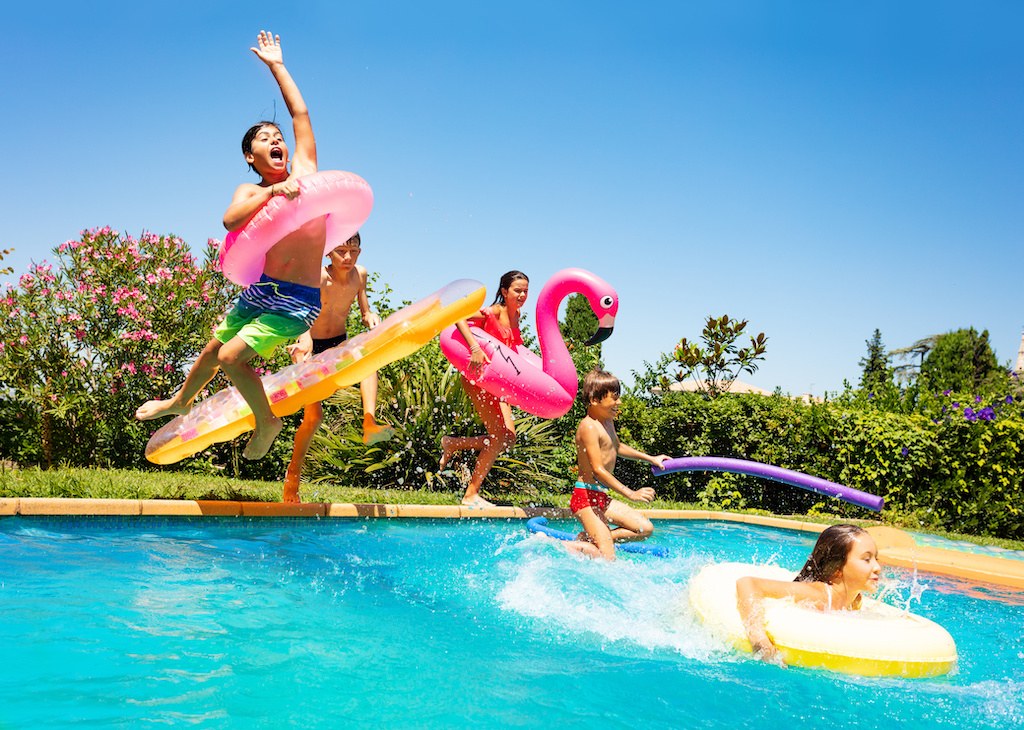 Life guard for pool parties
---
Are you having a pool party and need a lifeguard?  We are experienced, certified, professional, and insured lifeguards who will come to your pool in lifeguard attire.  We provide a safe and a fun environment for your guests. You can relax and enjoy your party and leave water safety to us.
Who We Are
---
We have been providing lifeguard services for over 15 years. We are experienced and certified in CPR and Automated External Defibrillators (AED) with the American Red Cross and First Aid with the American Red Cross and American Heart Association.
Pool Equipment
---
We can provide pool equipment for additional fun. Some of our equipment includes: water basketball hoop, water slide, and water toys.
Lifeguards Required
Ratio is one lifeguard per 20 guests. Over 20 -40 guests; two lifeguards are required.
We can provide male or female lifeguards.
Registration
---