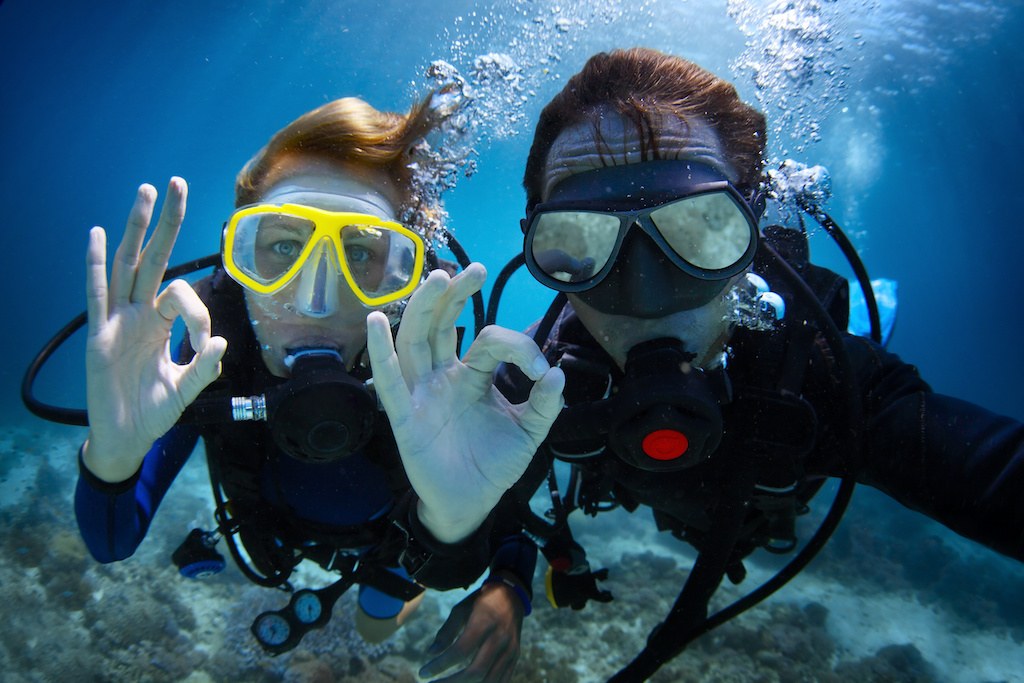 Scuba Diving – CMAS
---
The World Underwater Federation was founded (CMAS)in
1959 and by now it comprises over 130 federations from 5 continents. CMAS is the most common scuba certification in the world and is great for beginners. It is the starting point for your new favorite hobby! The certification consists of a pool diving phase and then you put your learned skills to the test with two open water dives in an ocean.
Beginner to advanced courses included :
one Star
Two Star
Three Star
Four Star
you will need to have basic swimming skills and 12 years or older to open water participate. courses starting with minimum five or more people(Max 10 people).
The 10 Golden Rules of CMAS
---
Dive like your shadow, do not leave any trace and be a sensible part of the underwater world, not an alien.
Never enter the water through reed, living corals or water plants.
Control your buoyancy.
Keep distance from corals and other animals and do not stir up sediment.
Take care where you drop your anchor during boat dives.
Do not chase, touch or feed wild animals.
Do not spearfish for fun and do not buy or collect any souvenirs such as corals and shells.
Be very careful when diving in caves. Bubbles or any simple contact may destroy delicate life.
Keep diving places clean.
Learn about the underwater life and avoid any destruction.
Urge your buddies to follow these rules too.
Registration
---